Active in research and artistic, sound and musical creation, Konnekt promotes the emulation and development of sound arts as well as the bringing together of multiple cultural players.
Switzerland and United Kingdom
Re-Ghoster tour with Nate Wooley & Fritz Welch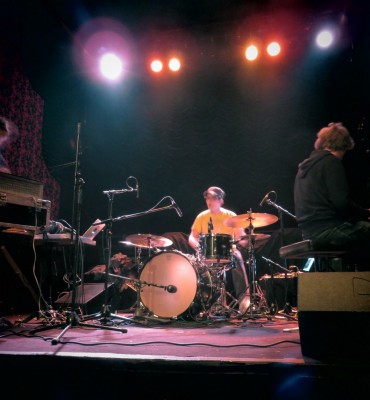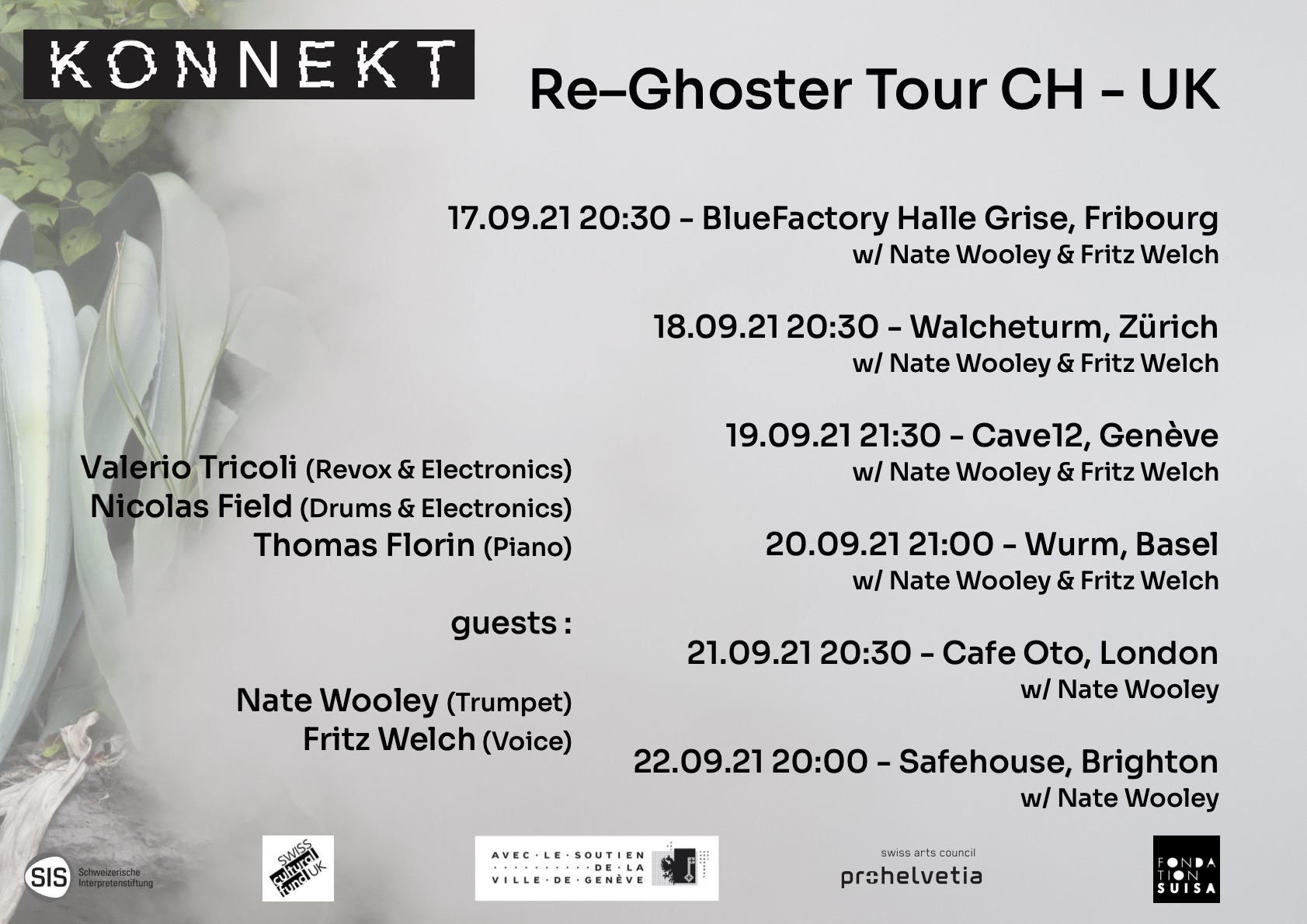 17.09.21 20:30 - BlueFactory Halle Grise, Fribourg
w/ Nate Wooley & Fritz Welch
Infos
18.09.21 20:30 - Walcheturm, Zürich
w/ Nate Wooley & Fritz Welch
Infos
19.09.21 21:30 - Cave12, Genève
w/ Nate Wooley & Fritz Welch
Infos
20.09.21 21:00 - Wurm, Basel
w/ Nate Wooley & Fritz Welch
Infos
21.09.21 20:30 - Cafe Oto, London
w/ Nate Wooley
Infos
22.09.21 20:00 - Safehouse, Brighton
w/ Nate Wooley
Infos
Line up :
Valerio Tricoli (Revox & Electronics)
Nicolas Field (Drums & Electronics)
Thomas Florin (Piano)
guests :
Nate Wooley (Trumpet)
Fritz Welch (Voice)
Re–Ghoster is a thrilling trio comprised of pianist Thomas Florin, drummer Nicolas Field and the fascinating Revox monster Valerio Tricoli. The acoustic instruments are fed to tape, magnetised, digested, re-eaten, reworked and regurgitated again by the machine.
The result are ghostly bursts & roars emerging from nothingness. Roaring stridences, shrieks chirps & shrills explode all in tension with each other.
For the release tour of the new record "Or not all", Re–Ghoster invites trumpeter Nate Wooley (USA) for a quest - as mystical as it is turbulent - into the depths of sound. This is a re-listening of the acoustic sounds, partly sieved by the electronics in a hybrid spatial continuum. A frictional, nervous symbiosis, full of jolts, but also abrasive and/or restrained fluidity. A very exciting interaction at all times, looking towards possible futures filled with low masses, giving birth to dense sonic textures shifting and/or overplayed in a ghostly union.
Support : Schweizerische Interpretenstiftung SIS, Swiss Cultural Fund, City of Geneva, Fondation SUISA & Pro Helvetia Swiss Art Council.
Partners and sponsors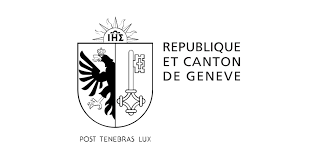 With support of UBS Culture Foundation